Per a request I received on my Facebook page, I've finally finished this ISTJ infographic! ISTJs have an incredible capacity to be revolutionary leaders and innovators in our world. You can find amazing examples of ISTJs throughout history; people like George Washington and Dwight D. Eisenhower. Big-time business moguls like Jeff Bezos, the founder of Amazon and Ingvar Kamprad, the founder of IKEA are also ISTJs.
I hope that this explanation of the ISTJ functions is easy to understand and gives them due credit. There's definitely a lot more I could say about their cognitive functions, but alas, I ran out of space on this infographic! If you have any thoughts or comments, I'd love to hear from you!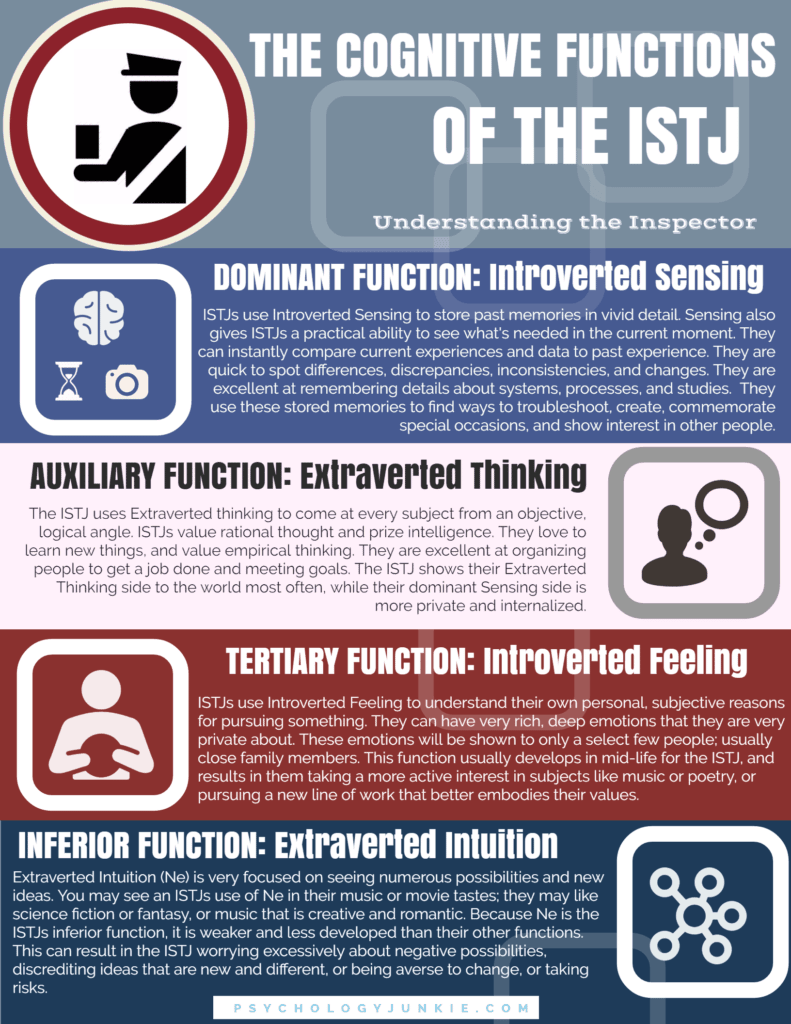 All About ISTJs
Subscribe to Our Newsletter
Want to discover more about personality type? Get the inside scoop with Susan Storm on all things typological, along with special subscriber freebies, and discounts on new eBooks and courses! Join our newsletter today!
The following two tabs change content below.
Susan Storm is a certified MBTI® practitioner and lover of all things psychology-related. She is the mom of five beautiful children and loves using her knowledge of personality type to understand them and others better! Follow her on Facebook, Twitter, or Pinterest to learn more about type!
Latest posts by Susan Storm (see all)