Here's the Broadway Song You'd Be, Based On Your Myers-Briggs® Personality Type
You'd be hard-pressed to find someone who doesn't enjoy at least one type of music. Music speaks to us in a way few other things do, and for some of us that's especially true of songs from Broadway plays.
I've been a fan of musical theater as far back as I can remember; probably from the first time I heard "The Phantom of the Opera" and "All I Ask of You." Putting together this list of songs for each personality type has been both a challenge and a pleasure. I tried to choose songs that relate to at least one strong, specific trait for each personality type. No single song can encapsulate an entire personality but songs do hit specific emotional beats and music from Broadway also relates to a larger story and specific characters who have personalities of their own.
Not sure what your personality type is? Take our new personality questionnaire here. Or you can take the official MBTI® here.
This article contains affiliate links. If you purchase an eBook from one of my links I get a small percentage back to help run my site.
Here's the Broadway Song You'd Be, Based On Your Personality Type
ENFJ – "Seize the Day" from Newsies
This song is all about banding together and standing as a cohesive whole for what's right and what will help the people around you. It goes well with the ENFJ's ability to be an inspiring leader who creates lasting, meaningful change for large groups of people they care about.

You might also like: "Love Changes Everything" from Aspects of Love; "God Help the Outcasts" from The Hunchback of Notredame
ENTJ – "My Shot" from Hamilton
The ambition and vision in this song is a great fit for the innovative, go-getting ENTJ type. Hamilton is a high-energy, super-productive person who doesn't let anything stand in his way. He's visionary enough to predict the revolution and throw himself into turning it into something that advances his own interests and is good for his whole country.

You might also like: "The City's Yours" from Annie; "Me and the Sky" from Come From Away
INFJ – "Sweet Liberty" from Jane Eyre: The Musical
This song comes from a little-known gem of a musical (though I might be a bit biased in that description, seeing as Jane Eyre is my favorite novel). I type Jane as an INFJ in both the novel and musical, and this is one of her songs that I find most relatable. It speaks to the INFJ's deep desire to seek out a meaningful life and find our place in the world.

You might also like: "Let It Go" from Frozen; "Pure Imagination" from Charlie and The Chocolate Factory
Read This Next: 10 Fictional Characters You'll Relate to if You're an INFJ
INTJ – "This is the Moment" from Jekyll & Hyde
My sister – an INTJ and fellow Broadway enthusiast – insists this is the best Broadway song for her personality type. "This is the Moment" is the song Jekyll sings before finally putting his years of research into effect. He's been working on his own because no one else understands his vision, and this is the moment when he finally intends to prove that he's right. If you're familiar with the story you know it doesn't quite work out the way he intended, but I still think this feeling is one that many INTJs can relate to.

You might also like: "I'd Rather Be Me" from Mean Girls; "Wait For It" from Hamilton
Read This Next: 3 Weird and Wonderful Secrets of the INTJ Personality Type
ENFP – "Corner of the Sky" from Pippin
Exploring, searching, and discovering are some of the strongest drivers for ENFP types, especially if that search is related to their true selves and to understanding other people. This song from Pippin is one of my personal favorites, and it makes me think of the best parts of an ENFP's personality.

You might also like: "I Have Confidence" from Sound of Music; "Impossible" from Rodgers and Hammerstein's Cinderella
ENTP – "Defying Gravity" from Wicked
The basic message of this song is to stop worrying about others' expectations and do your own thing when you know you're right. Other people might call Elphaba a wicked witch, but she has a perspective that they don't and she's driven to pursue her ideas and find solutions to her society's problems even when everyone around her insists there are no problems.

You might also like: "Naughty" from Matilda
INFP – "In My Own Little Corner" from Rodgers and Hammerstein's Cinderella
Like Cinderella, INFPs have a rich inner world and an active imagination. This song about daydreaming speaks to an INFP's ability to imagine alternate worlds and escape into their own minds, which seems much safer (and often far more interesting) than engaging with the outer world.

You might also like: "Santa Fe" from Newsies; "Climb Every Mountain" from Sound of Music
INTP – "Quiet" from Matilda
The central character of Matilda is a precocious, highly intelligent young girl with psychokinetic powers. Her mind works very differently than most of the people around her and she spends much of her time pondering questions many others don't even think to ask – something INTPs can relate to quite well.

You might also like: "This is the Moment" from Jekyll & Hyde; "You Don't Need To Love Me" from If/Then
ESFJ – "I Whistle A Happy Tune" from The King and I
ESFJs have a reputation for being some of the warmest, friendliest people around. They tend to make others feel at home and comfortable and they care deeply for people, much like the character Anna does in The King and I. She sings this song not only to share one of her own life philosophies, but also to encourage the people around her.

You might also like: "Tradition" from Fiddler on the Roof; "You'll Never Walk Alone" from Carousel
ESTJ – "Spoonful of Sugar" from Mary Poppins
Mary Poppins' work song captures the industriousness and practical nature of the ESTJ type. She's able to organize her charges efficiently and teach them to enjoy bringing order to their surroundings, something ESTJs often excel at.

You might also like: "Why Can't The English?" from My Fair Lady
ISFJ – "You Will Be Found" from Dear Evan Hansen
Like other FJ types, ISFJs are great at putting themselves in other people's shoes. They're strongly motivated to meet other's needs and make sure they don't feel alone. This song that I've chosen for them is one that's powerful and encouraging, both inside the play and in the real world (the hashtag #youwillbefound is still active even 5 years after the play's first performance).

You might also like: "One Last Time" from Hamilton; "Journey to the Past" from Anastasia
ISTJ – "Who Am I?" from Les Miserables
This song comes during a point in the play when Valjean is wrestling with his different identities and responsibilities. He wants to stay true to his core beliefs while making sure not to let down anyone who relies on him (two things very important to ISTJs).

You might also like: "Stars" from Les Miserables; "Anthem" from Chess
ESFP – "Anything Goes" from Anything Goes
ESFPs are often found at the cutting-edge of new fashion and entertainment, and they're not tied to tradition as much as many other types. They also have a lot more depth to them than many people give them credit for. What I like about choosing this song for ESFPs is that it's not just celebrating a world where "Anything Goes" but also offering a wry commentary on the enjoyable absurdity of it all.

You might also like: "You Can't Stop the Beat" from Hairspray; "Don't Rain On My Parade" from Funny Girl
ESTP – "C'est Moi" from Camelot
This song is probably more related to the image ESTPs project than how they are on the inside. Even so, I love the idealized hero-type that Lancelot presents in this song and since STP types are so often cast as action-heroes in stories I thought it fit quite well.

You might also like: "Dancing Through Life" from Wicked; "All That Jazz" from Chicago
ISFP – "One Song Glory" from Rent
Probably any artistic sort of person could identify with this song. However, I think the themes of creating something that lasts, making your life mean something, and never selling out may resonate particularly strongly with ISFPs.

You might also like: "You Matter To Me" from Waitress
ISTP – "Show Me" from My Fair Lady
By this part of the play, Eliza is fed up with people who bandy words around all day without turning all that talk into meaningful action. It's a "words aren't much use without actions to go with them" sort of song, which is a view I think ISTPs will resonate with quite well.

You might also like: "Oh, What A Beautiful Mornin'" from Oklahoma!
Your Turn:
Which Broadway songs do you relate to the most? Share in the comments!
About the Author: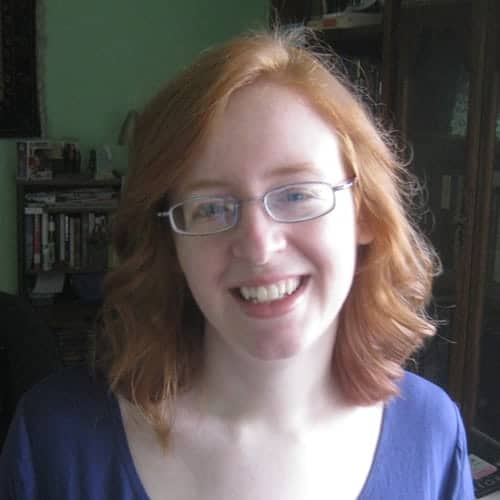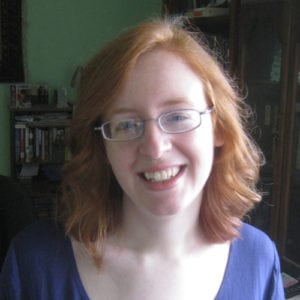 Marissa Baker is the author of The INFJ Handbook (available in the Amazon Kindle Store). You can find her online at LikeAnAnchor.com where she blogs about personal growth and development from a Christian perspective.