The Driving Force of Every Intuitive Myers-Briggs® Personality Type
Today I want to talk about the driving force or guide of every intuitive Myers-Briggs® personality type. Intuitive personality types are marked by the "N" in their personality type code. For example, ENFJ or INTJ. The sensor version of this article will be uploaded on Friday (for all you SJ and SP personality types!).
Not sure what your personality type is? Take our new personality questionnaire!
The Driving Force of Every Intuitive Myers-Briggs® Personality Type
The ENFP – Meaning
ENFPs are able to grasp potentialities of profound significance in themselves and others. They believe in motivating and empowering people while transforming the atmosphere around them. Their contagious enthusiasm for their cause and their commitment to their goals makes them a force to be reckoned with. They may seem sunny and warm at first glance, but underneath their charismatic demeanor lies a fiery commitment to their ideals. When they find a passion or message to fight for, they are unstoppable in their quest to make that dream a reality. They strive to have a unique sense of identity and trust their intuition and impressions to guide them. They make excellent visionaries, mediators, artists, authors, and team-developers.
Read This Next: 10 Things That Excite the ENFP Personality Type
The ENTP – Invention
ENTPs are driven by an often misunderstood need to flip tradition on its head and find ingenious, innovative solutions to longstanding problems. Never content with what "is", ENTPs want to transform everything around them to make it better, newer, and more efficient. They are compelled to find new approaches that will work and are usually masters in the technological or scientific domains. They yearn for conceptual mastery and knowledge and have a need to be competent and ingenious. Logical consistency is paramount in their communication and they tend to be highly skeptical yet enthusiastic. They make excellent strategists, analysts, inventors, and tech wizards.
Read This Next: The Unique Intelligence of ENTPs, ENFPs, INTPs and INFPs
The INFP – Wholeness
INFPs are on a constant quest for meaning and significance in every experience they encounter. They ask "Who am I?" and use their imagination and insight to find their unique potential. Part of discovering who they are involves fighting for a cause they believe in. They tend to be loyal advocates and champions for the underdogs or marginalized people or animals of the world. They believe in living authentically while understanding life's mysteries in a search for completeness and self-awareness. They believe in healing conflicts and understanding the dark and light sides of each individual while creating unity and peace on a deep, internal level. They are focused on areas of ethics, morality, and intuitive transformation. They make excellent mediators, psychologists, spiritual leaders, and writers.
Read This Next: 10 Things That Excite the INFP Personality Type
The INTP – Understanding
INTPs are on a mission to understand how the world works on a deep, core level. They have a gift for grasping the underlying principles of something and defining its essence and components. They bring precision and coherence to complex systems and have a laser-focus on inconsistencies and flaws that might stand in the way of a solution. This eye for inconsistencies and logical loopholes can land them in hot water with their friends and colleagues, but it's also what helps them to troubleshoot so effectively. INTPs learn for the sake of learning and are constantly expanding their inner database of how everything functions and works together. They yearn to generate ideas and possibilities that are logical enough to work and powerful enough to improve the world at large. They make excellent decoders, developers, strategists, inventors, and researchers.
Read This Next: Understanding INTP Thinking
The ENFJ – Human Potential
Ever the mentor, ENFJs are driven by a need to see people realize their potential. These types have profound interpersonal insight and an awareness of what will help others learn, grow, and develop. They feel compelled to improve the world and to arrange and organize people to get it done in the most harmonious way possible. They are strategists of emotion and communication and tend to know just what to say to mobilize people towards their purpose. They thrive on empathic connections and helping others. They make excellent leaders, counselors, teachers, and spiritual advisers.
Read This Next: Understanding ENFJ Feeling
The ENTJ – Achievement
ENTJs are propelled through life on a quest to accomplish far-reaching change and visionary transformation. Skilled in the art of directing and organizing, ENTJs mobilize people towards accomplishing goals and implementing strategies. To the ENTJ there's nothing worse than an inefficient system, and they don't mind saying so directly. It doesn't matter whose feelings get hurt, ENTJs are going to improve systems, prioritize plans, and marshal forces to get beneficial goals accomplished and achieve competence. ENTJs thrive on strategy, planning, and intellectual understanding. They can alternate between being philosophers and directors with fluidity and precision. They make excellent leaders, entrepreneurs, politicians, and strategists.
Read This Next: 10 Things You'll Relate to if You're an ENTJ
The INFJ – Foresight
INFJs pursue their vision relentlessly, trusting a strong sense of "knowing" that guides them in everything they do. Private and complex, INFJs seek meaning and discernment, desperately hoping to unveil the "dance of the universe". They desire to help others resolve their problems and find their purpose in life. Their insight into future implications and possibilities helps them to circumvent personal obstacles and strategize ways for people to reach their potential and goals. A quest for the meaning of life and the over-arching purpose of all things pulls at them incessantly. Because of this they tend to have uncanny and astute insights into the nature of people and the universe. They make excellent counselors, spiritual guides, strategists, and writers.
Read This Next: 10 Things That Excite the INFJ Personality Type
The INTJ – Progress
INTJs are guided by a strong sense of how things will unfold and feel compelled to make their vision a reality. They are skilled at defining goals, creating plans, and devising strategies to make complex plans come to fruition. They have a strong sense of how things will play out in the long-run and they thrive on putting their ideas to work. The more complex the plan is the more they can happily immerse themselves in it. They are constantly driving themselves to gain knowledge so that they can make progress towards long-term goals. They tend to have a mixture of concrete and philosophical goals. They make excellent strategists, inventors, scientists, and directors.
Read This Next: 10 Things That Excite the INTJ Personality Type
What Are Your Thoughts?
Do you have any insight or thoughts to share with other readers? Let us know in the comments! Stay tuned for the sensor version (for all the SP and SJ personality types) on Friday!
Find out more about your personality type in our eBook, Discovering You: Unlocking the Power of Personality Type.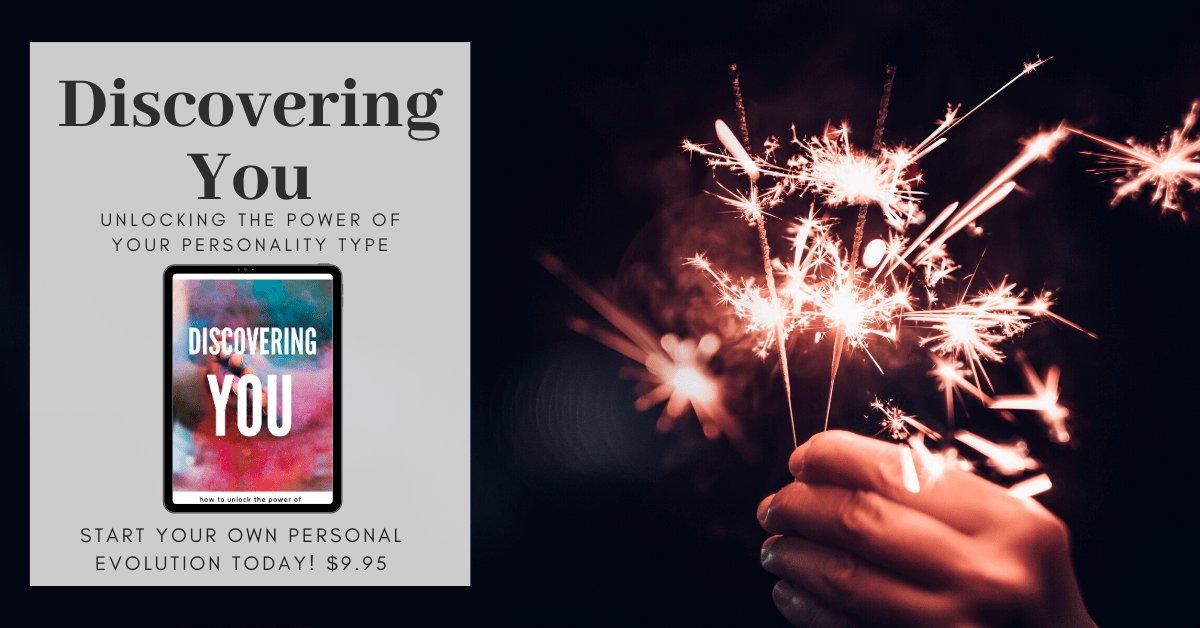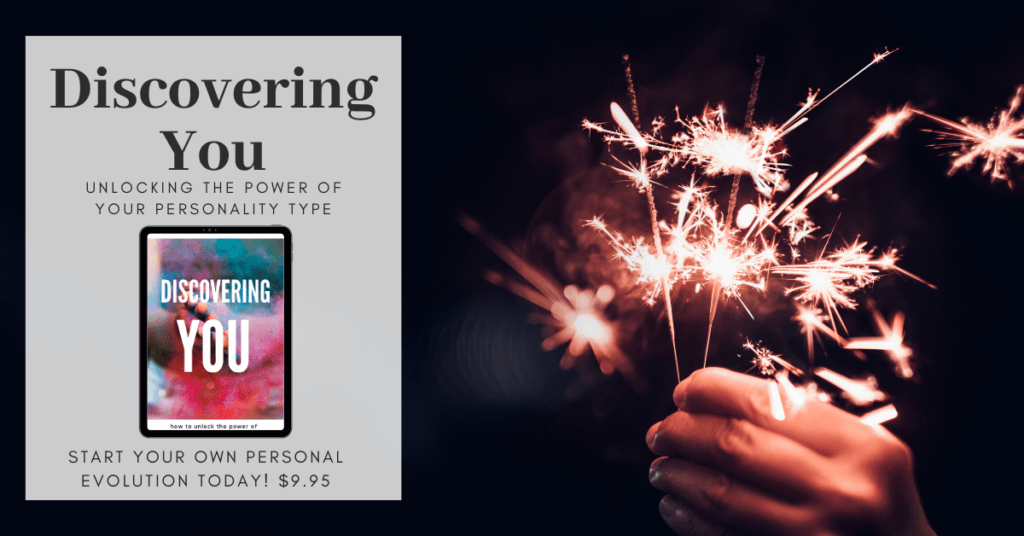 Want to stay in touch with Psychology Junkie? Join me on Facebook, Twitter, or Instagram!