The Unique Intelligence of INFJs, INTJs, ENFJs and ENTJs
Today I'm super excited to explore the unique intelligence of the NJ personality types! This article is the third in our series about type and intelligence. We also have an article about the intelligence of NP personality types and the intelligence of SP personality types. Tomorrow we'll be delving into the SJ personality types.
Remember as we go through this series that no one personality type is smarter than another. Each type has its own unique strengths to bring to the table. Some types tend to excel in interpersonal intelligence while others might have a gift for logical intelligence. With time and practice, many of us can excel in many different types of intelligence, even ones that aren't inherently "easy" for us to grasp.
With that said, let's get started!
Not sure what your personality type is? Take our new personality questionnaire here. Or you can take the official MBTI® here.
The Unique Intelligence of INFJs, INTJs, ENFJs, and ENTJs
The first thing we need to know about all NJ personality types is that they use a mental process called introverted intuition, or "Ni" for short. INFJs and INTJs have dominant introverted intuition. ENFJs and ENTJs have auxiliary Introverted Intuition. ISFPs and ISTPs have tertiary introverted intuition, and ESFPs and ESTPs have inferior introverted intuition.
What Is Introverted Intuition?
Introverted intuition is an information-gathering process that focuses on the subjective, internal world of the unconscious. It gathers abstract connections and relationships and discovers underlying meanings, patterns, systems, and symbols. It looks at things from various perspectives and tries to predict where things will lead.
Okay, can you say that in English?
Many times descriptions of introverted intuition can seem confusing because we need concrete examples, right? So let's look at it this way…
I'm driving along the road past a farm. I see a cow in a field. I don't notice the cow for what it is. I don't think "look at its spots! Look how big it is!" I may not even notice what color it is. I envision how cows might have lived before civilization fenced them into fields or pens. I think about their status as a symbol of holiness in India or bounty in other parts of the world. I wonder what scientific studies have been done to pin-down what cows actually think or feel. I think of the future of the food industry and whether there will be stricter guidelines concerning the welfare of cows. I picture where cows will be in 50-100 years. I imagine what the cow is thinking right now. I consider the perspectives of vegetarians and non-vegetarians concerning cows. All of this has entered my mind without any conscious effort. I don't have to TRY to think like this. It happens in seconds and might be over in seconds.
Another example would be getting a fully-formed idea or "hunch" out of the blue. You might get a sudden sense of knowing about how something will unfold, or the deeper, long-term significance of a single event.
How Does Introverted Intuition Impact the NJ Learning Style?
Intuitive judging personality types are unique in that they learn best through conceptualizing, imagining, and seeing things from new angles. They hate repetition and focusing extensively on concrete facts. They want to look outside the boundaries of whatever exists and see new ways of approaching a subject, solving a problem, or analyzing a new problem altogether. They tend to excel in creative fields or in any curriculum that calls on imagination, out-of-the-box thinking, or de-coding complex patterns.
Other features of the introverted intuitive learning style – I'm breaking down into groups because INJs will need a slightly different experience than ENJs:
INTJs and INFJs
Prefer to work alone
Like things to be quiet
Like knowing how much time they have
Prefer to watch and reflect
Observe before attempting
Want new challenges, experiments, and ideas
Like a steep learning curve
Look at the big picture over the details
Like theories and abstract ideas
Like having a sense of structure
Hate repetition
ENTJs and ENFJs
Learn well in groups
Enjoy collaboration
Like to lead, participate, and offer opinions
Jump right into learning something new
Wants new challenges, experiments, and ideas
Want a steep learning curve
Look at the big picture over the details
Like theories and abstract ideas
Like having a sense of structure
Hate repetition
Like staying on schedule
When it comes to solving problems, NJ types are gifted in the art of strategy. These types are good at seeing a future vision or end-goal and putting together the various ways to get there. INFJs and ENFJs tend to strategically organize their environment and plans to promote harmony or to make peace. They use strategy in a diplomatic way to make the most out of relationships. INTJs and ENTJs organize their atmosphere and use strategy to accomplish goals, improve systems, invent, or make things more efficient. Both NFJs and NTJs prefer to study theories and abstract concepts over concrete data and facts.
INTJ and ENTJ Learning
NTJ types are concept-driven and are continually planning and re-planning their lives to strategically meet future goals. They long for mastery, understanding, and plausible explanations which leads them to trust logic and empirical reasoning. One of the unique gifts of NTJs is the ability to apply disparate ideas using abstract models and to innately know what is real or true in a scientific sense.
INTJs and ENTJs learn best when there is a rationale or theory behind something. They are on a continuous quest for self-improvement and they want to know the importance of what they are doing beyond an immediate level. They enjoy some ambiguity in their learning so that they can use their thinking to analyze and fill in the blanks. They dislike repetition and memorization for the most part. They tend to trust credible "experts" in fields and will ask a lot of "what if?" questions.
Overall, NTJs have a gift for foreseeing implications, consequences, and results. They have a skill for seeing the deeper meaning behind things and the greater purpose behind what is happening at the moment. They are also gifted at organizing, segmenting, and applying logic. Somehow, they seem to innately know how to structure things to achieve goals and how to sequence and arrange plans efficiently.
INFJ and ENFJ Learning
NFJ types are strategic about relationships and how to achieve a future vision for people. They listen for emotions and symbolic content when people are speaking and they are very sensitive to complex interpersonal connections and ethical boundaries. They tend to have strong foresight about the implications and effects of current actions, and they often get sudden, unexplainable realizations about what is going on with someone. They constantly need to project and imagine so that they can understand the future impact of decisions on people or the psychology of where people are coming from.
INFJs and ENFJs learn best when they are focused on concepts and ideas that have relevance for the future. They are much more satisfied when they know the lasting impact and application for the material. They tend to ask themselves, "Am I really going to use this? Is this really going to matter in 30-40-50 years?".  They also find themselves much more excited about learning when their teacher is enthusiastic and affirming. When there is a connection between them and their teacher they feel more motivated, inspired, and capable of learning. Encouragement and positive feedback are vital.
Overall, NFJs have a gift for foreseeing implications, conceptualizing, and getting a vision of how things will play out in the future. They are good at predicting outcomes and understanding the greater purpose of an event or idea. They also have a skill for considering others and responding to them effectively. They innately seem to know what people need and desire.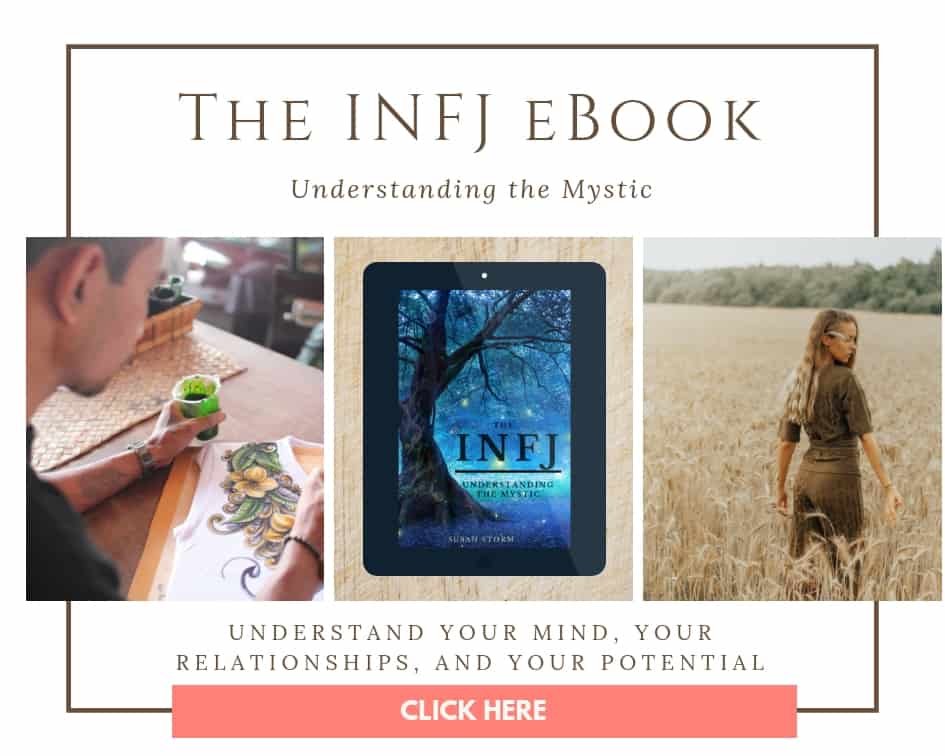 How Well Do INFJs, ENFJs, INTJs, and ENTJs Perform in School?
In abstract and theoretical courses, intuitives (both NJs and NPs) tend to perform very well. Sensors tend to perform better in practical or applied courses. According to the MBTI® Manual, NJ types tend to get above-average grades in High School as well as higher- than average IQ scores (MBTI® Manual – Third Edition – Page 269). However, they also sometimes get in trouble for playing devil's advocate, or doing their assignments in new ways rather than following the laid-out procedure. They tend to dislike following pre-ordained "formulas" and will often switch up what they are doing to keep it more interesting. They strongly dislike repetition and memorization and tend to find their minds wandering if that is a large focus of their schooling.
A Breakdown of the Intelligence Style of Each NJ Personality Type:
INFJs:
Reflective
Observational
Abstract
Visual
Post-conventional
Conceptual
Holistic
Field independent
Innovatively creative
Goal-oriented
Self-directed
Connected
Structured
Methodical
Independent
Linguistic
Interpersonal
Existential
Diplomatic
INTJs
Reflective
Observational
Strategic
Abstract
Visual
Post-conventional
Conceptual
Holistic
Field-independent
Goal-oriented
Innovatively Creative
Self-Directed
Independent
High in fact retention
Methodical
Systematic decision-maker
Existential
Logical
Linguistic
ENFJs:
Interpersonal
Linguistic
Experiential
Collaborative
Like projects, simulations, peer teaching
High goal-orientation
Connected
Abstract
Conceptual
Holistic
Innovatively Creative
Methodical
Participant learners
Like drill and teaching games
Structured
Post-conventional decision-makers
ENTJs:
Experiential
Logical
Collaborative
Like projects, simulations, peer teaching
High goal-orientation
Abstract
Conceptual
Holistic
Methodical
Structured
Post-conventional decision-makers
Systematic decision-makers
Field independent
Innovative
Visual
Participant learners
What Are Your Thoughts?
Have you enjoyed this article? Do you have any thoughts or ideas to share? Let us know in the comments!
Find out more about your personality type in our eBook, Discovering You: Unlocking the Power of Personality Type.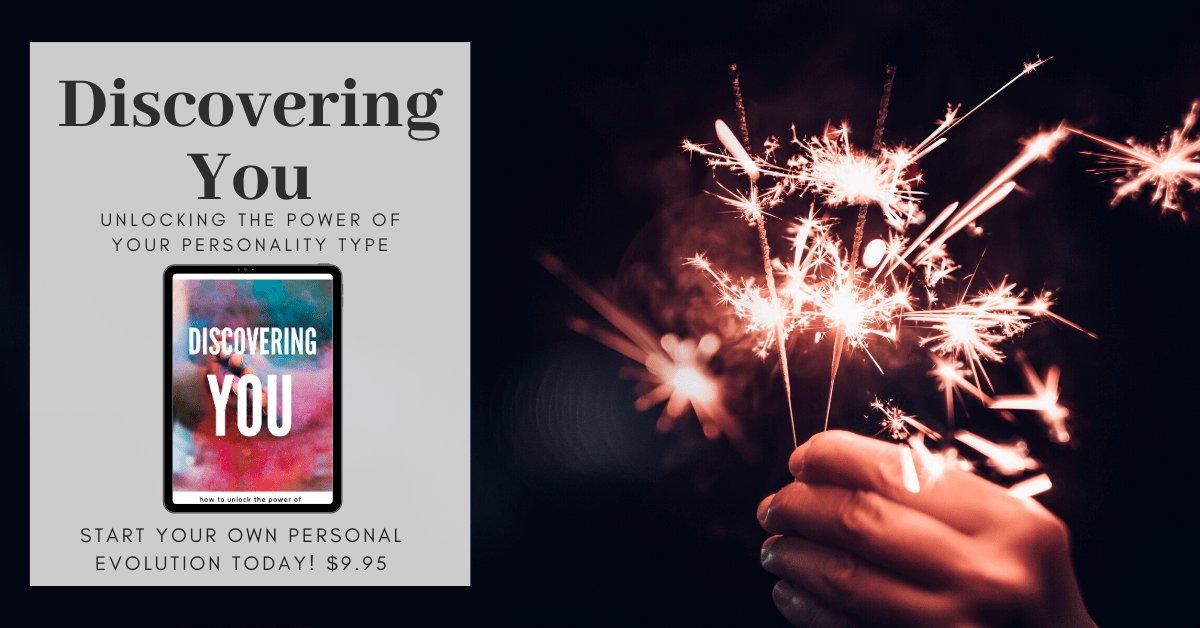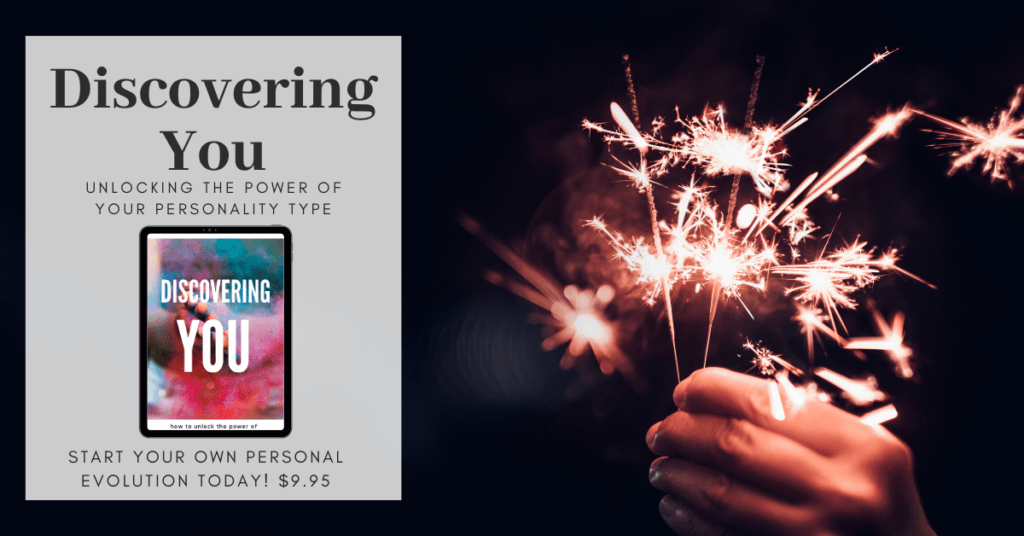 Other Articles You Might Enjoy:
Here's Why INFJs and INTJs Seem "Intense"
Here's Which Personality Types Read the Most Books
Here's What You Hated About School, Based On Your Personality Type
10 Things You'll Relate to If You're an ENTJ
10 Things You'll Relate to If You're an ENFJ