21 Hobbies That INFPs Love
Since our Myers-Briggs® types describe the ways our minds work, it makes sense that people who share a personality type might have similar interests. Even though everyone is a unique individual with their own preferences for how to spend their down-time, you'll often see people with the same type enjoy similar hobbies. For today's post, we're looking at 21 hobbies that many INFPs love.
Not sure what your personality type is? Take our new personality questionnaire here. Or you can take the official MBTI® here.
This article contains affiliate links. If you purchase an eBook from one of my links I get a small percentage back to help run my site.
21 Hobbies That INFPs Are Drawn To:
1. Anime and Manga
This goes along with other INFP hobbies like reading and watching TV, but I've seen enough INFPs talk about it as a specific hobby that I thought it deserved its own spot on this list.
2. Art
Painting, molding clay, drawing, collaging, graphic design, origami, and many other art forms make great hobbies for INFPs. Some also talk about enjoying adult coloring books, which provide a similar creative, artistic outlet.
3. Collecting
Some INFPs enjoy collecting items that are meaningful to them. For example, I read something one INFP wrote about collecting coins because they enjoy imagining where the coins have been and what sort of history they might have.
4. Cooking and Baking
Cooking and/or baking are often on lists of favorite INFP hobbies, or they're listed as a hobby INFPs would like to try. For some INFPs, who enjoy things like cake decorating, this can also be another hobby related to crafting and design.
5. Cosplay
INFPs enjoy exploring fictional worlds and creatively finding a way to bring their imagination to life in concrete ways. Cosplay takes this interest into the real world while also hitting on several INFP interests including costume design and acting.
6. Crafting
Many INFPs love creating things with their hands. Crafting hobbies that INFPs enjoy include knitting, crochet, jewelry making, spinning yarn, quilting, and much more. Many INFPs will also bounce back and forth between several different arts and crafts hobbies instead of sticking with just one.
7. Creative Writing
INFPs often enjoy spending their time writing poetry, fiction, or creative non-fiction. It's a great way for INFPs to express their artistic side in a way that's authentic to them. They may also enjoy journaling as a hobby.
8. Dance
Dance is another creative hobby that many INFPs enjoy. Dance is often seen as a social activity or a performance, and it definitely can be for INFPs. Many also see it as a way to express their emotions, and some INFPs will only dance when they're alone.
9. Daydreaming
If you count daydreaming as a hobby (which I do), then it's one of the most popular ones for INFPs. This is something many INFPs do almost all the time, and some also treat it as a hobby where they specifically set aside time to spend imagining things.
10. Decorating and Design
Many INFPs enjoy using their creative side to express themselves in their outer worlds. Decorating their homes, landscaping, curating a private art collection, and anything else that makes their environment unique to them is a favorite hobby of several INFPs.
11. Exploring
INFPs can have a bit of wanderlust in them, and many like to go exploring. Whether it's wandering through a forest or an art museum, the process of exploring and discovering the world is one that many INFPs enjoy.
12.  Fashion
INFPs are a personality type that enjoys expressing some aspect of themselves through their hobbies. For some INTPs, this includes taking in interest in fashion. Some even design their own clothing.
13. Gaming
Many INFPs enjoy gaming, particularly if the games are imaginative and include a story element. For video games, a great soundtrack and immersive atmosphere are a definite plus! Depending on the INFP, they might focus their gaming hobby on board games, RPGs, video games, and/or puzzle games.
14. Learning
INFPs often enjoy learning new things. They enjoy reading non-fiction books, listening to podcasts, browsing Reddit, or watching YouTube videos about their favorite subjects.
15. Meditation and Yoga
Like many introverts, INFPs like to take quiet time outside the hustle and bustle of everyday life. For many, meditation and yoga are great practices for supporting mental, emotional, and spiritual health.
16. Music
Most (if not all) INFPs are passionate about music. Playing an instrument, singing, and/or listening to music (particularly music that's meaningful in some way to that particular INFP) is a popular INFP hobby.
17. Outdoor Recreation
Like many other personality types, there are a lot of INFPs who enjoy outdoor activities. Running, rock climbing, mountain biking, longboarding, hiking, white water rafting, and kayaking are all sports I've seen INFPs say they enjoy.
18. Photography
INFPs enjoy a variety of artistic pursuits, and photography is one of the most popular hobbies for this personality type.
19. Reading
As with most introverts, reading is a popular hobby for INFPs. These types often have a reputation for being "hopeless romantics," and many say they enjoy stories of fantasy and romance (though specific reading tastes can vary widely between different INFPs).
20. Theater
Many INFPs love the theater and turn it into one of their hobbies. This might involve volunteering at a local theater, acting, building sets, or simply attending theater productions.
21. Watching Movies and TV
Many INFPs talk about watching movies and TV as a favorite hobby. Some also enjoy reviewing and discussing what they watch.
Other Articles You Might Enjoy:
Here's Why INFPs and INTPs Get Misunderstood
7 Things That INFPs Experience As Children
24 Signs That You're an INFP, the "Dreamer" Personality Type
Dealing with Emotional Overwhelm as an INFP
Your Turn:
If you're an INFP, did your favorite hobbies make the list? Are there any other hobbies you would have added?
Find out more about your personality type in our eBooks, Discovering You: Unlocking the Power of Personality Type,  The INFJ – Understanding the Mystic, and The INFP – Understanding the Dreamer.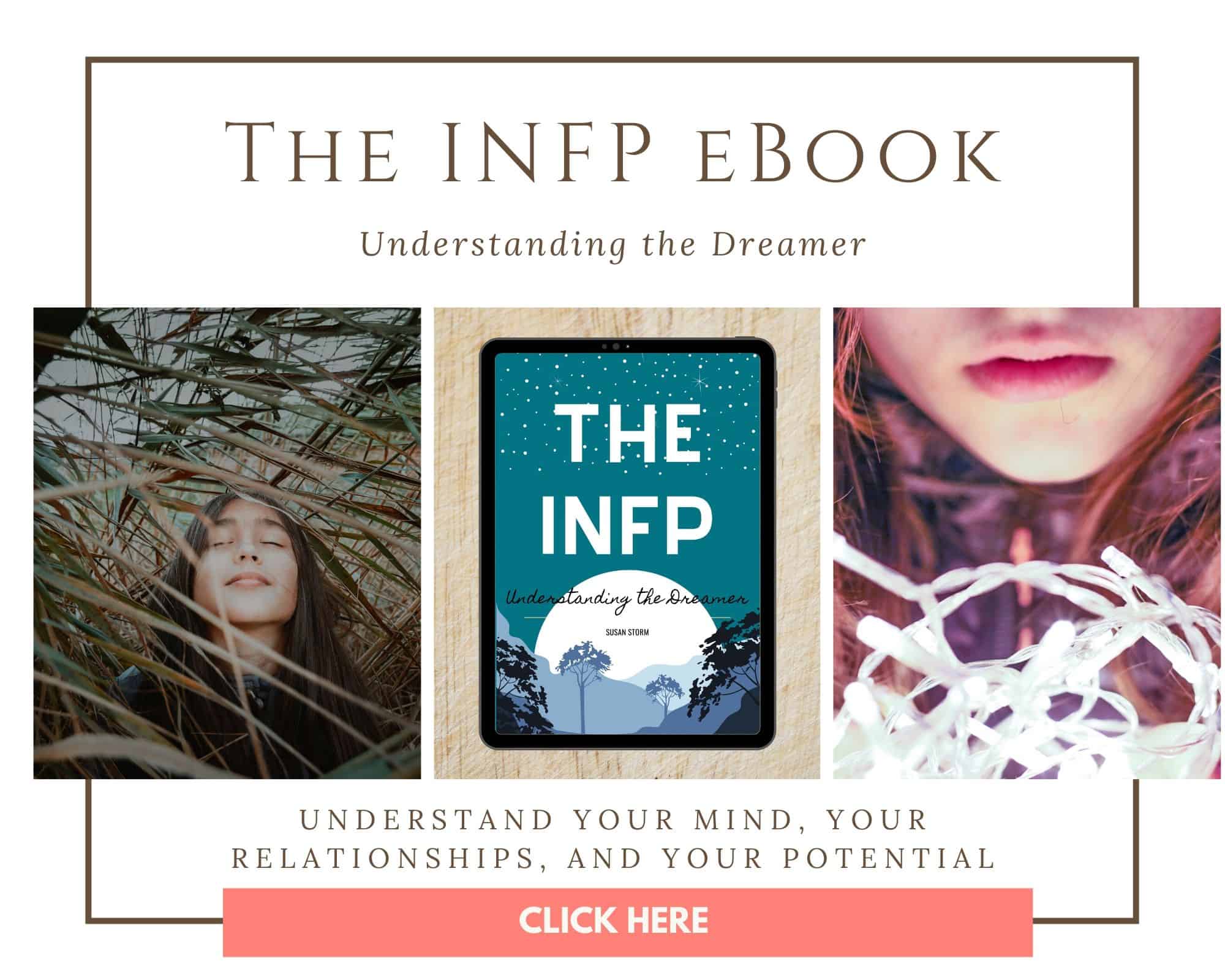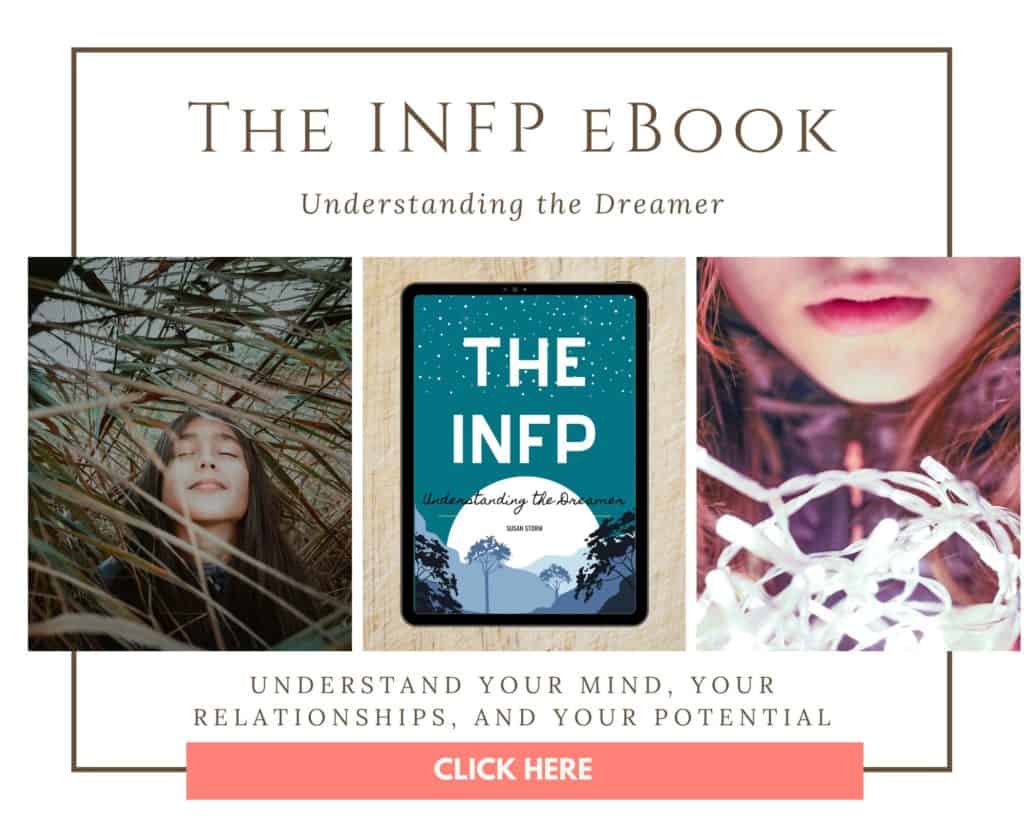 About the Author: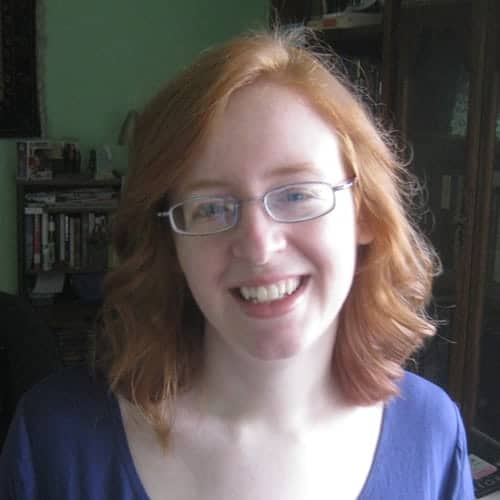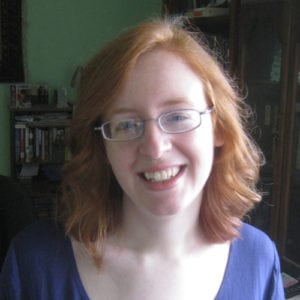 Marissa Baker is the author of The INFJ Handbook (available in the Amazon Kindle Store). You can find her online at LikeAnAnchor.com where she blogs about personal growth and development from a Christian perspective.