The Top 7 Gift Ideas for ENFPs
[convertkit form=788623]
It has been fascinating to talk to the different personality types and see what each person considers "the perfect gift". Last week I focused on ESTJs, and they were all about function and practicality. This week I've spent a lot of time talking to ENFPs. The stark difference between the two types has been wildly entertaining to see! I'm inspired by how different each person is and by the kinds of things that make them feel loved or appreciated. So if you have an ENFP in your life and you're deliberating over what to get them for Christmas I hope this list makes your job a little bit easier!
The ENFPs Relationship with Gifts
To an ENFP, it's the thought that counts when it comes to gifts. They can enjoy nearly anything if the giver takes the time to find a personal application. The element of surprise is also important to ENFPs. They'd prefer not to give a detailed list of the things they want because that ruins the surprise for them. They also aren't as attracted to gift cards or "generic" gifts.  They enjoy being surprised by something thoughtful and personal. They aren't very materialistic, and some ENFPs admit that they even feel a little guilty receiving gifts, but they do appreciate knowing that someone took the time to find something that has a unique personal or symbolic meaning behind it. Novelty gifts, gifts relating to inside jokes, and experiences were the most appreciated gifts of all.
The Top 7 Gift Ideas for ENFPs
ENFPs thrive on exciting, eye-opening experiences. They would rather have a special moment with someone they care about than a material possession. Experiences that were mentioned the most were vacations, recreational pursuits, dinner out together, going to a concert, a play, or even something as simple as hanging out by the fire with hot chocolate and watching a favorite TV series.
The ENFPs I spoke to loved the idea of receiving a mixed CD. These inspirers are often major music aficionados, and they love the idea of finding out what music inspires their loved ones. Try putting together a mix CD with songs that remind you of your friendship with them and they will love it!
As I said before, ENFPs aren't likely to be materialistic. They would rather receive a heartfelt letter than almost any material gift. Being able to see what is really on your heart, or to have a written testament of your friendship and feelings means a lot to them.
Do you have a crafting ability or hobby? Use your skills to make your ENFP something that will remind them of you. They love the personal touch of hand-made gifts. Several mentioned that they love receiving natural items (lucky rocks, hand-picked wildflowers, a collection of sea shells) that reminded the giver of them in some way.
ENFPs may be extroverts, but they also love to curl up alone with a good book! Books tap into the rich imaginative processes and intuition of ENFPs. Not sure what book to get them? Try gifting them with an Audible or Kindle Unlimited membership!
ENFPs are very inspired by the arts and they enjoy escaping into ethereal landscapes, vibrant colors, and creative photographs. Find a piece of framed artwork for a room in their house, a lovely piece of furniture, or a sculpture! Are you an amateur photographer? Try taking some photos and framing them as a gift!
If you're giving your loved one a piece of jewelry just because it's traditional, think again. What ENFPs appreciate about jewelry isn't so much the beauty or the fashion appeal, it's a symbolic meaning or purpose behind the jewelry. Find a necklace that reminds you of the color of their eyes, a birthstone pendant, or a hand-woven friendship bracelet. The price tag isn't as important as the story behind your gift.
What Do You Think?
Do you love these gift ideas? Do you have any ideas of your own? Let me know in the comments!
Find out more about your personality type in our eBooks, Discovering You: Unlocking the Power of Personality Type,  The INFJ – Understanding the Mystic, and The INFP – Understanding the Dreamer. You can also connect with me via Facebook, Instagram, or Twitter!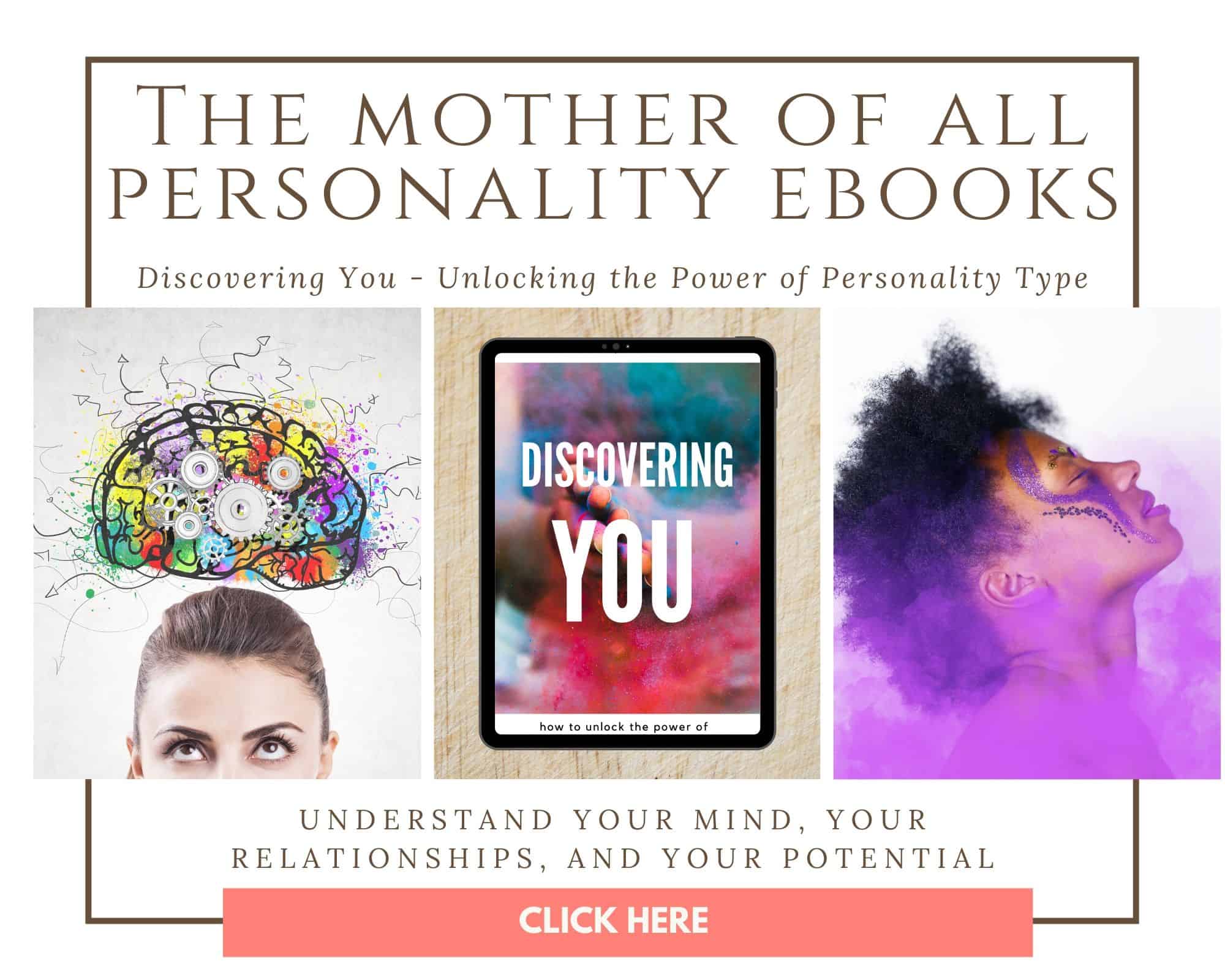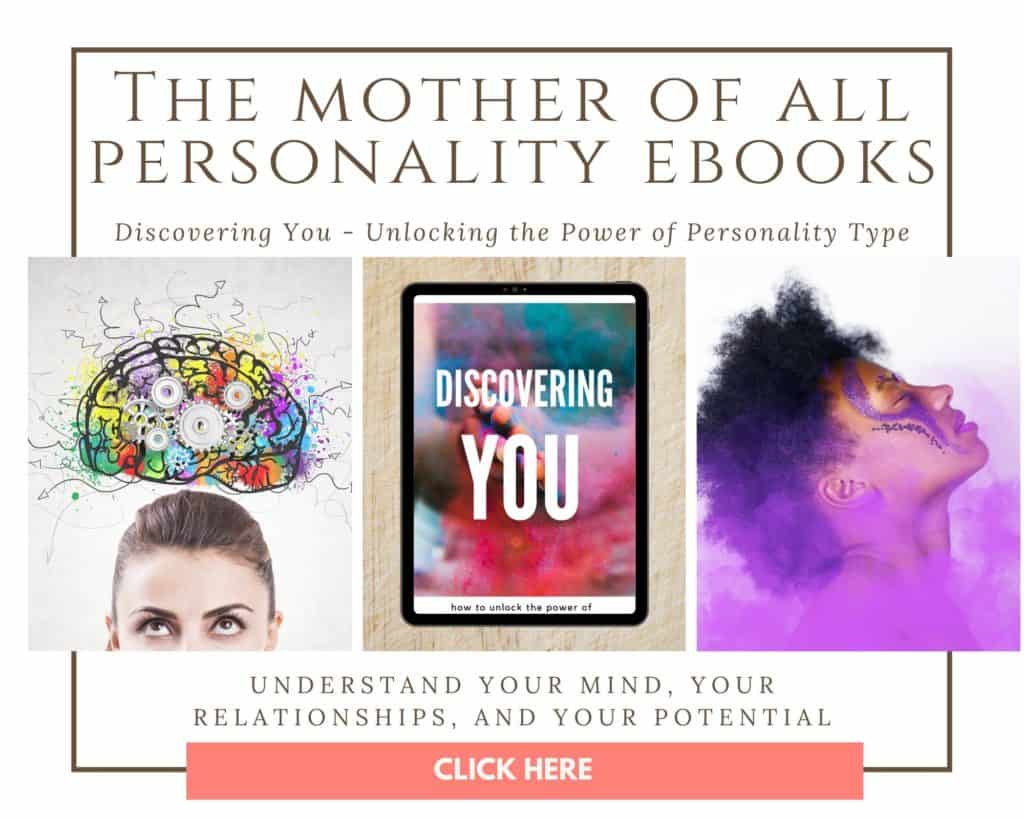 Other Articles You Might Enjoy:
10 Things You Should Never Say to an ENFP
Find the Perfect Book – Based on  Your Myers-Briggs® Personality Type
What Each Myers-Briggs® Type Needs on a Busy Holiday