The 10 Most Common Myths About Introverts and Extroverts
If you've spent very much time in the personality community there's a good chance that you've heard a handful of inaccurate "facts" about introversion or extroversion. Some misconceptions are relatively harmless. Other misconceptions have become so pronounced that we formulate ideas about people simply based on their I/E preference that are completely false and potentially damaging.
In the past the US tended to have an "extrovert bias". Introverts were seen as lacking in social skills or shy. It hasn't been until recently that introversion has been celebrated. However, I believe the pendulum is now swinging too far to the other extreme. You can now find dozens of online articles, memes, and videos that are nothing short of bullying in their treatment of extroverts. Instead of simply celebrating introversion, many people are bashing extroverts for traits that don't even have anything to do with extroversion. The sheer number of insults I've seen tactfully (or not-so-tactfully) hurled at extroverts is nothing short of astounding. On the other end of the spectrum, many introverts still deal with misconceptions that hurt their careers or cause them struggles at home.
So what are some of the biggest misconceptions about introversion and extroversion? Let's take a look! 
Not sure what your personality type is? Take our new personality questionnaire here. Or you can take the official MBTI® here.
Myths About Introversion (Keep Scrolling for Extrovert Myths):
Myth #1 – Introverts Lack People Skills
Introverts look to the inner world to gain a subjective understanding of how the world works. They prefer to focus on ideas, perspectives, facts, and inner realities before stepping outwards to play a part in their environment. Introversion does not imply a lack of social skills. In fact, sometimes introverts can excel socially because they naturally pause and reflect before speaking. This can be a real advantage in communication.
Myth #2 – Introverts Are Shy
Both introverts and extroverts can be shy. There is zero correlation between introversion and shyness. Introversion is about having a subjective, inner-world focus first, while extroversion is about having an objective, outer-world focus first. Both introverts and extroverts spend time in their inner and outer worlds – but everyone prefers one world over the other. In a way, we're all ambiverts. The I or E preference in our personality-type code only tells us which world we give the higher priority to.
Myth #3 – Introverts Dislike Being Around People
This myth is actually being perpetuated by many people who claim to be introverts. As one of my friends, Andrea said, "Introverts don't dislike being around people any more than a teenager dislikes spending their whole paycheck on Starbucks and Sephora. The thing is, it's just not as fun to shop when you're out of money to spend…it's in our best interest to spend it wisely."
Introverts don't inherently dislike socializing, they just need it in smaller doses.
Myth #4 – Introverts Dislike People In General
Introverts are just as capable of human affection as extroverts are. Some people dislike other people, but that technically has nothing to do with being an introvert or extrovert.
#5 – Wanting to Stay Home and Binge Netflix Instead of Going to a Party Makes You an Introvert

Nope. That just means you like Netflix…which 90% of the U.S. population does. There are plenty of extroverts who would rather relax in their pajamas watching "Stranger Things" than go to a party.
Myths About Extroversion
Myth #1 – Extroverts Lack Depth
Do the names Martin Luther King Jr., Maya Angelou, or Aldous Huxley mean anything to you? All three of these influential people were extroverted and I doubt any sane person would call them shallow.
Extroversion literally means that an individual draws energy from interacting with the objective environment. This can mean interacting with people, objects, situations, activities, or experiences. There is absolutely no reason why extroverts would lack depth or have less depth than introverts. Gaining energy from interaction with the environment does not mean one is incapable of complex thought, seriousness, or emotionally profound feelings or experiences.
Myth #2 – Extroverts Feel a Compulsion to Talk Incessantly
On the whole, extroverts tend to be more talkative than introverts (although this is certainly not true across the board). However, they hardly feel a need to fill every bit of space with conversation. How extroverts gain their energy differs from one to another as well. Some extroverts (ESTPs) gain energy from direct physical interaction with their environment – they would probably rather go rock climbing or play a sport than sit around talking. Other extroverts (ENTJs) are very task-oriented and would rather be accomplishing a goal than engage in ceaseless small talk. Some extroverts enjoy small talk as a pathway to deeper discussion while others enjoy raw, intimate conversations that dive deep into the human experience. Either way, all individuals regardless of their I/E preference crave quality discussion over quantity of discussion.
Myth #3 – Extroverts Are Confident and Outgoing
Extroverts and introverts are both equally capable of being confident or outgoing. There is no link between extroversion and confidence or introversion and lack of confidence. In fact, clinical psychologist Linda Blair states, "It (extroversion) has nothing to do with confidence; it has to do with pressure and arousal."
Myth #4 – Extroverts Are Terrible Listeners
Let's go back to the definition of extroversion again. Extroversion means to energize by having interaction with the outside world – it's putting the outer-world first. Extroverts WANT to engage. They want to listen, talk, and take action.  Introverts tend to pause longer before speaking and extroverts tend to speak more quickly – but both extroverts and introverts can be good or bad listeners. Some extroverts have a bad habit of talking over other people, just like some introverts have a bad habit of withdrawing into their heads instead of really listening to their friends.
Myth #5 – Extroverts Don't Introspect
Saying extroverts don't introspect is like saying introverts never take action. It's false. Everyone, regardless of their type, has both introverted and extroverted mental processes. Even Carl Jung, the founder of psychological type said "There is no such thing as a pure introvert or extrovert. Such a person would be in the lunatic asylum." Only highly imbalanced people spend ALL their time in an extroverted or introverted attitude. Introverts take action and spend time with people. Extroverts introspect and need regular alone time.
What Are Your Thoughts?
Have you struggled with these misconceptions? Have you ever felt bullied because of your preference for introversion or extroversion? Let us know in the comments!
Find out more about your personality type in our eBook, Discovering You: Unlocking the Power of Personality Type.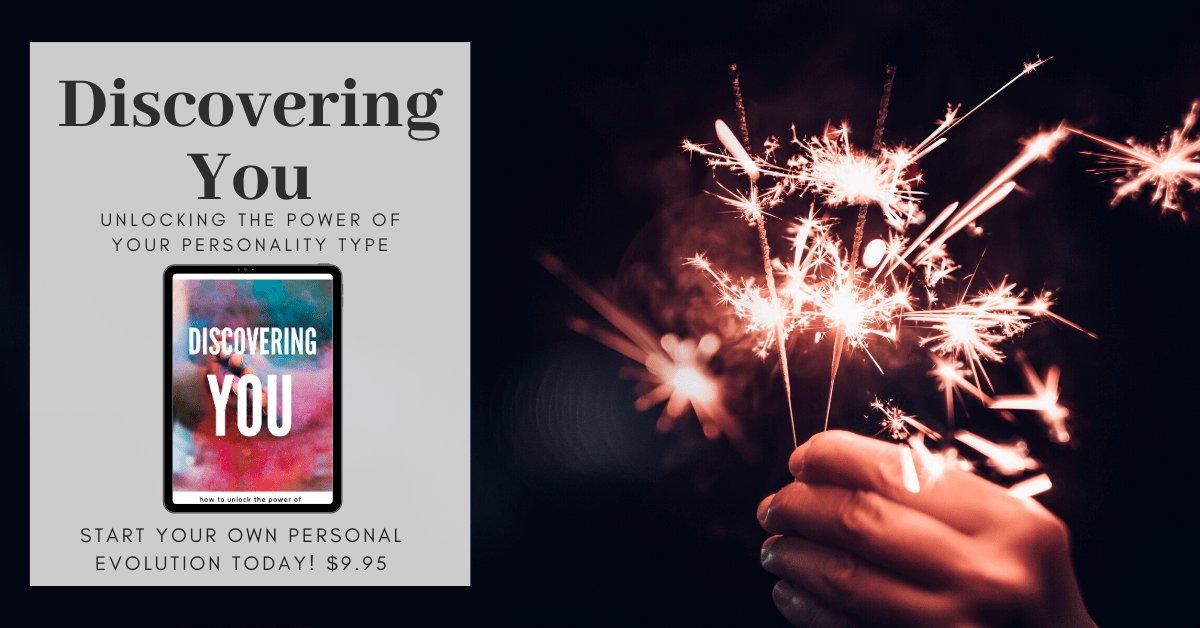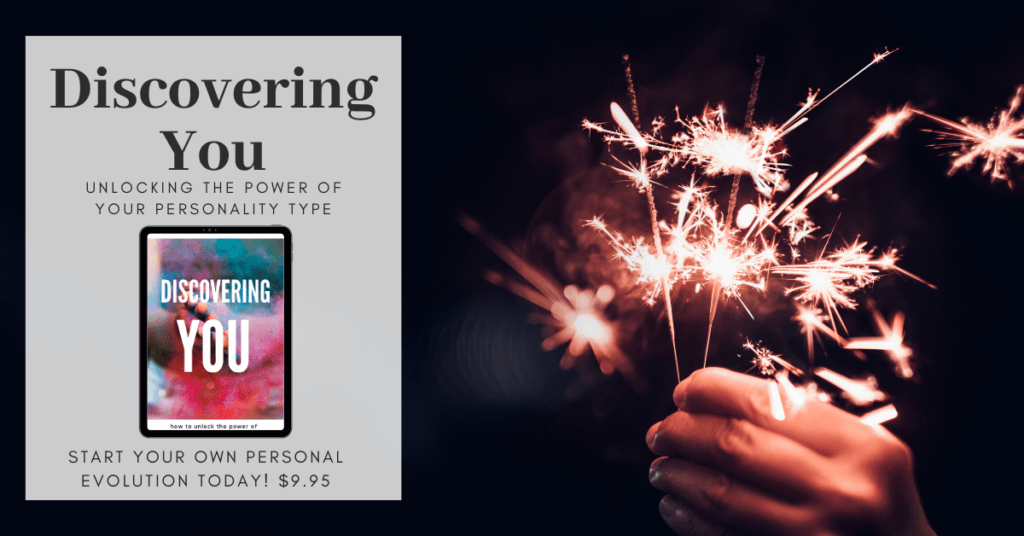 Sources (Some of these links are affiliate links):
Psychological Types by C.G. Jung
Personality Type: An Owner's Manual by Lenore Thompson
Building Blocks of Personality Type by Leona Haas and Mark Hunziker
What Being an Extrovert Really Means – Business Insider
Other Articles You Might Enjoy:
Which Introverted Personality Type Are You? Discovering the 8 Styles of Introversion
The Introverted Mother – How to Survive and Thrive
7 Things Extroverts Are Sick of Hearing
Extrovert, Introvert, or Ambivert – Why So Many Extroverts Identify As Introverts